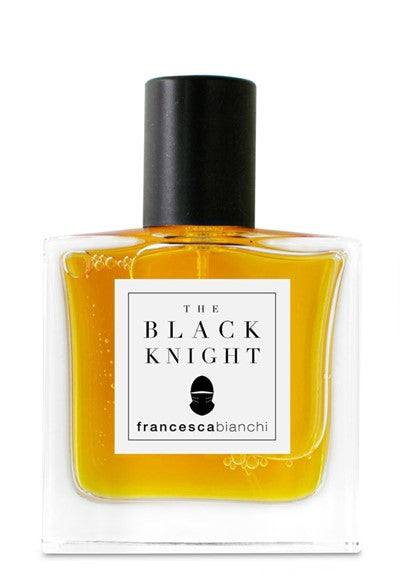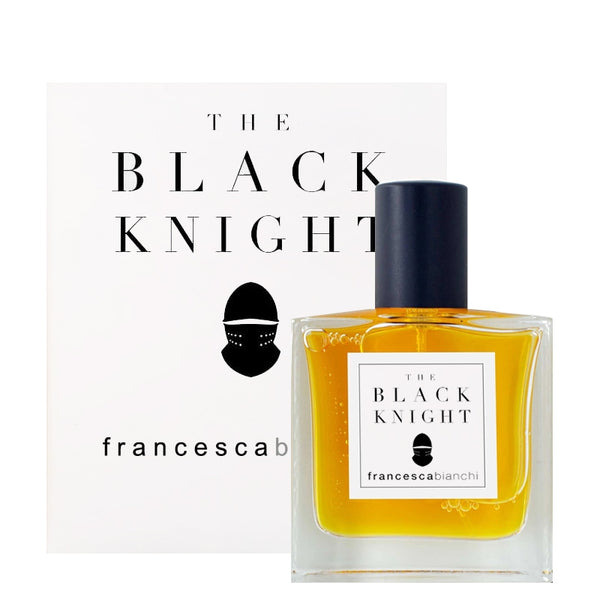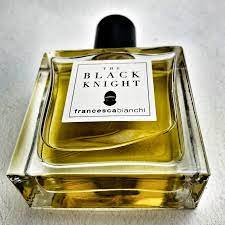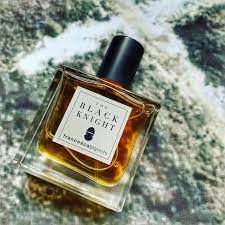 FRANCESCA BIANCHI - THE BLACK KNIGHT (EXTRAIT DE PARFUM 30ML)
The constant search for qualitative raw materials is crucial for the achievement of a great result. The same formula performed with materials coming from different suppliers will sort out a different olfactory profile.
My perfumes are conceived in my laboratory in Amsterdam. When the formula is ready, I can finally order the raw materials in order to mix them.
The resulting concentrate is then sent out to an artisanal atelier in Italy which put it in alcohol, let it age, and then take care of packing it.
The creation of a perfume is a very long and complex process, and it takes me a hermit life to devise a formula which I then blend, holding my breath at every drop I add as in a sacred ritual.
At those ecstatic and silent moments, I feel like an alchemist which – through a transformation – gives birth to something new, which is not the simple addition of different materials.
THE BLACK KNIGHT
Extrait de parfum
Accords: woody (vetiver), aromatic, smoky, powdery
Mood: gothic, intense, sophisticated
NOTES: artemisia, caraway, honey, bulgarian rose, narcissus, iris butter, beeswax, cederwood, vetiver, patchouli, oakmoss, leather.
This is an extrait de parfum, so use sparingly as the concentration is 25%. It has a great longevity (an average of 12h)
Renaissance captain Giovanni Dalle Bande Nere, together with his loyalty, spartan life-style, and moral commitment inspired this creation.  Imagine the smell of a military camp: the sweetness of wild shrubs, the smoke of campfire, the smell of leather horse tacks. A powdery rose – symbolizing his secret mistress – rounds up an intense core of vetiver, the great protagonist of this perfume.
The inspiration behind The Black Knight
The Black Knight is a gothic, intense, sophisticated perfume inspired by the historical character Giovanni Dalle Bande Nere (John of the Black Bands), an Italian condottiero (mercenary captain) of the Renaissance who belonged to the glorious Medici family.
I was charmed by this character for his stoic commitment to his cause, his loyalty, and his Spartan way of life – despite his noble origins.
The perfume tries to depict the atmosphere of a military camp, starting with the smell of wild shrubs, then the smoke of camp fire and the odor of horse tacks. 
The evolution then delves deeper into the soul of this stern character, revealing the presence of a secret mistress, with a powdery rose rounding up the deep core made of vetiver.
I didn't add any typical animalistic note as the intensity of Vetiver, together with the smokiness of leather, already carried it through.
I wanted to combine both the uncompromising and the human aspects of this fascinating character in a dark, medieval, meditative scent.
Crafted in Amsterdam, Netherlands
Finished and Packaged in Italy
---