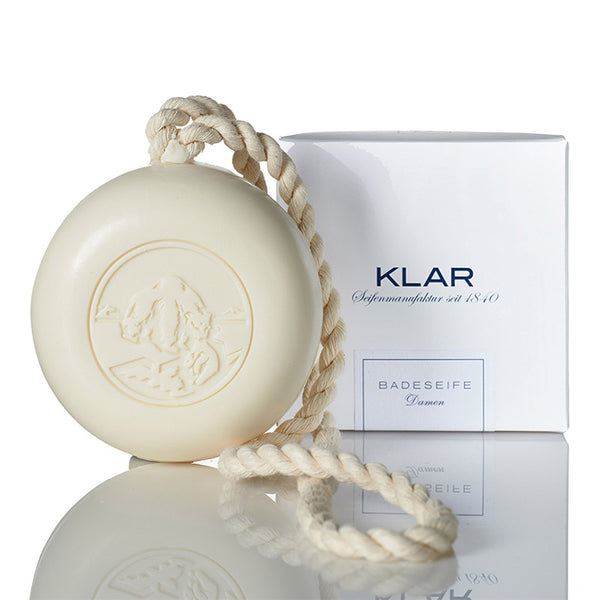 KLAR - LADIES CLEAR BATHING SOAP w/ ROPE (250G)
For the past 170 years, we have been manufacturing high-quality soaps for the old and new recipes and processes. In our manufacturing facility in Heidelberg, specially compacted and thus high-yielding fine soaps are produced during a careful production process in five-time rolling.
Quality and tradition are very important to us. Thus, we only use the best ingredients for our products, which we manufacture, in addition to modern production techniques, still partly by hand with the help of up to 100 years old molds.
Just as important as preserving traditional recipes, we focus on constant innovation with regard to highly functional and above all sustainable vegetable ingredients. Each of our products tells its own unique story. One thing, however, combines all clear soaps: creating unforgettable washing experiences for all the senses.
DETAILS:
Klar's soap on a rope for Ladies combines the delicate, sensual scent of white lotus flowers with invigorating and euphoric ginger and leaves a long-lasting sense of well-being after bathing. It is made made from pure vegetable oils from certified organic farming.
---