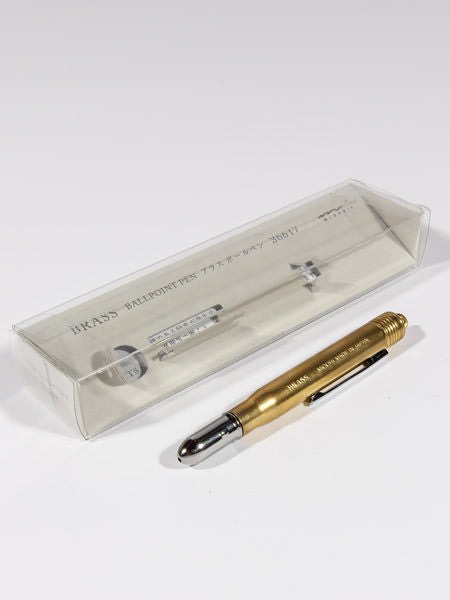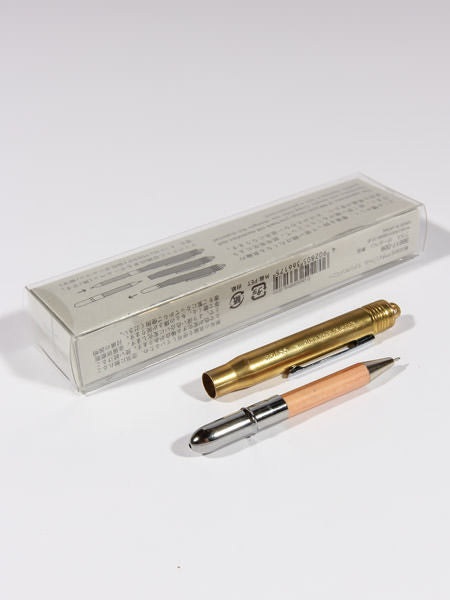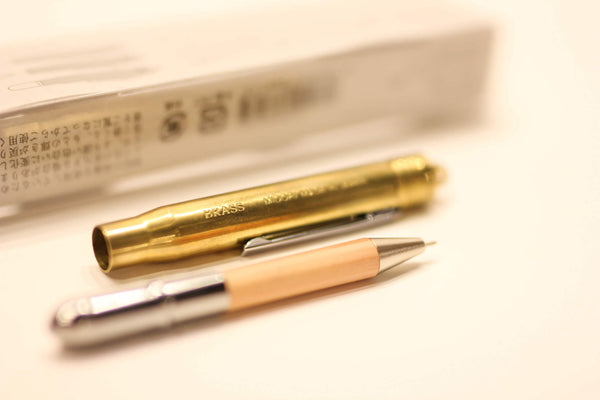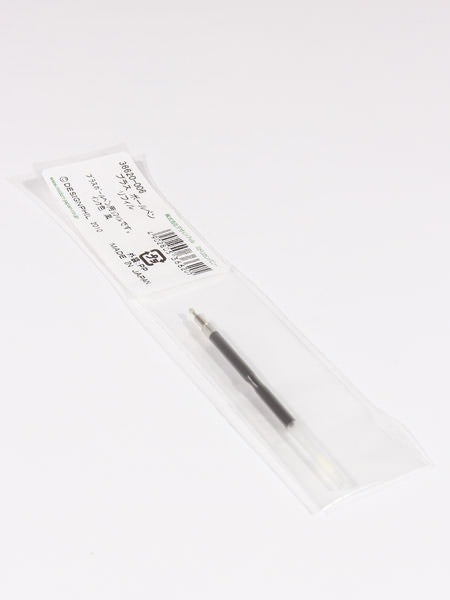 TRAVELER'S NOTEBOOK - BRASS BALLPOINT PEN
TRAVELER'S COMPANY (Japanese company) consists of TRAVELER'S notebook, BRASS PRODUCTS, SPIRAL RING NOTEBOOK and other related products. All these products share the theme of traveling that takes place in one's daily life. In order to pursue and enrich this theme, they changed the brand name from "MIDORI" to "TRAVELER'S COMPANY" in 2015. Through this change and the notebook they make, they would like to propose a journey where one can express themselves freely.
There's something extraordinary about brass-based products. The appearance that resembles warmth, and the change in color and texture through a long time use enriches one's affection towards the product. Brass is an alloy consisting of bronze and zinc, and has been used in architectures, furniture, and arts and crafts. Through its use, the surface starts to oxidize, and this deepens the color and adds taste to the material itself. In order to allow people to use the products with care for a long period of time, we made the shape of the products simple and made use of the properties of the material. Imagine the beautiful appearance of the brass products ten years from now. We believe this will make the use of the Brass Products something more exciting.
The brass ballpoint pen does not require an eraser, so we added a ring so that one can customize the pen with a string or a hook. By doing so, you can carry this around like a key holder and hang it on your backpack or belt. Sin-ce people use pen frequently, the rate in which the color and texture of the brass changes is faster, so you can tell the change it goes through quickly. This will give the pen a feeling of an old tool that a craftsman has been using for a long time.
Details:
This is a pen made in a press factory located in one of the historical districts of Tokyo. This product consists of two parts, the brass made holder and the actual pen. When this is not used, the pen fits inside the holder, achieving a high level of portability. This portability makes the item serve as a great partner for a traveler. At first, the brass releases a golden color, but through its use, the surface starts to oxidize and the color becomes profound.
On the top of the pen, there is a ring. This ring is used to pass through strings and hooks for customizing purpose. Through this, one can make the pen function like a key holder clinging on a backpack. There are refills for this item, so please try using this for a long period of time, and enjoy the change it goes through.
Package Content:
Package / in PET case, 6" x 1.5"

BRASS Ball-point pen / 0.5" in diameter x 4" (ink: black / refill, Auto No. 705NP)

MADE IN JAPAN
---