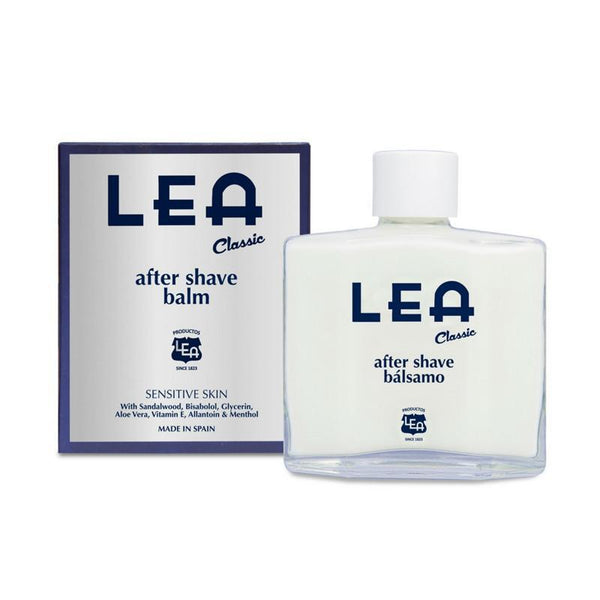 LEA CLASSIC - AFTER SHAVE BALM
LEA CLASSIC is our most traditional shaving line. Created for the classic shaving lovers it is the perfect armony between tradition and innovation. Exclusive blends of ingredients such as Sandalwood, Moss, Bisabolol, Glycerin, Allantoin, Lanolin and Menthol to make this range into the perfect partner for the trational shave.
The LEA After Shave Balm for Sensitive Skin will sooth skin and help relieve irritation caused by shaving. Formulated with nourishing ingredients, including aloe vera and vitamin E, the balm protects skin and cleanses pores. The addition of menthol provides a light cooling sensation after application and is suitable for those with sensitive skin.  
Scented with sandalwood and moss
Contains glycerin, aloe vera, vitamin E, allantoin and menthol
Made in Spain.