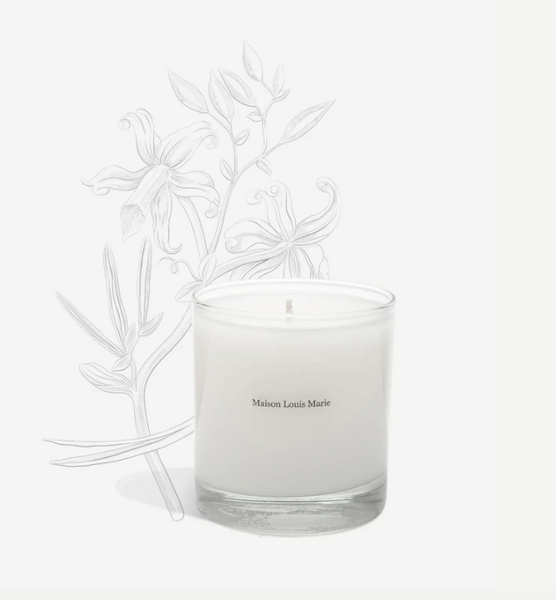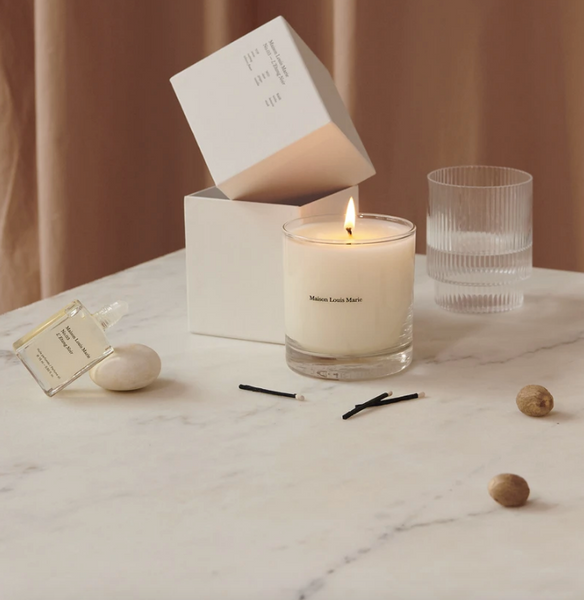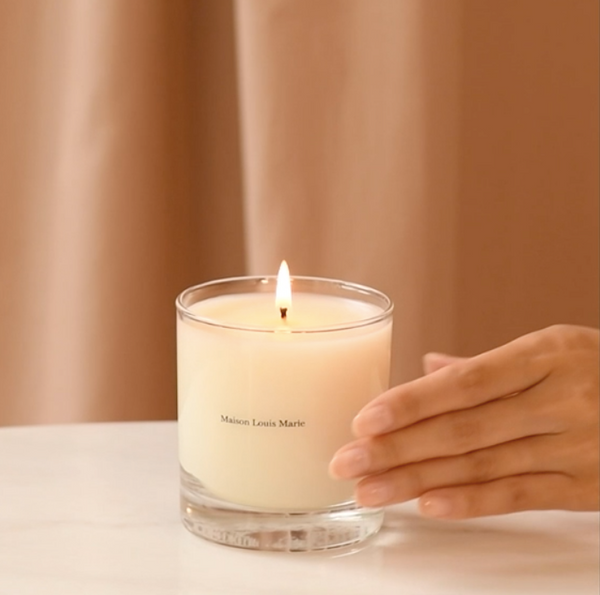 MAISON LOUIS MARIE - CANDLE (L' ETANG NOIR - No.03)
In 1792... Louis Marie Aubert du Petit Thouars was a pioneer in French botanical history. During the French revolution, he was exiled to Madagascar, La Reunion and the Mauritius islands where he discovered a vast array of plant specimens. Ten years later and bearing a collection of over 2000 plants Louis Marie was finally able to return to France where he was elected a member of the prestigious Académie des Sciences.
200 hundred years later... As a  young girl, Marie du Petit Thouars grew up in Belgium making candles and experimenting with scents in her mother's green house. With the creation of Maison Louis Marie, she has built upon the rich botanical history of her family with luxury candles and perfumes that focus on illustrious scents imbued with unique floral fragrances.  
Maison Louis Marie was founded on the principles of composing clean luxury fragrances while doing good for our planet. We joined 1% for the Planet because we believe the world needs us now more than ever—it's time to take responsibility.
DETAILS:
Vanilla / Tobacco Flower / Amberwood
Named after an enchanted black lake where many childhood days were spent fishing and exploring, L'Etang Noir is an exotic fragrance with a Tobacco Flower top note enhanced by a rich spice blend of Vanilla, Anise, Nutmeg, Ginger and Clove.
Top note: Anise, Nutmeg, Tobacco Flower
Mid note: Clove, Ginger, Vanilla
Base note: Vanilla, Tonka, Benzoin Musk
Burn time: 60 hours
Wax: soy blend
8.5 Oz Candle
Dimension: 3.5" tall, 3" wide 
Cotton wick - Soy blend.
TIPS:
Light your candle 2 hours the first time, you will get an even burn. To preserve the fragrance, do not burn your candle for more than 3 hours at a time. Before each burn trim the wick to less than 1/4 of an inch, you will avoid any black smoke and residue on the glass.
CONTENTS:
Soy Wax Blend, Fragrance
Formulated without: Parabens, Sulfates & Phthalates
Our promise: Vegan & Cruelty-free, Mindful of your body and the environment.