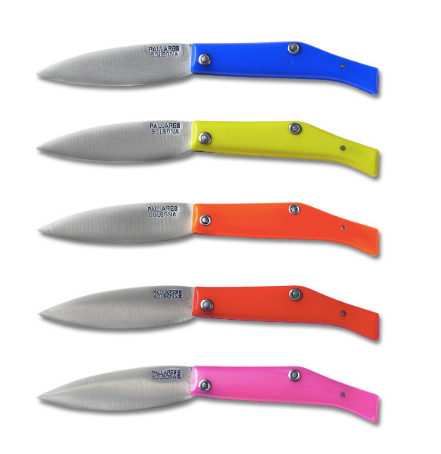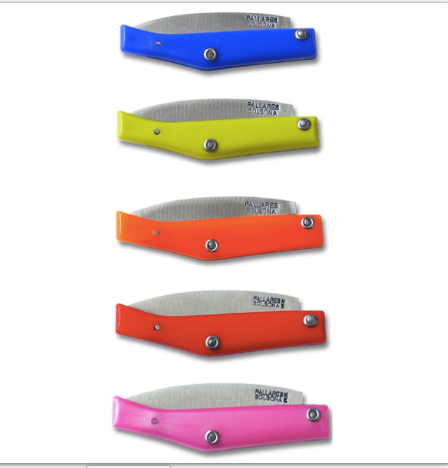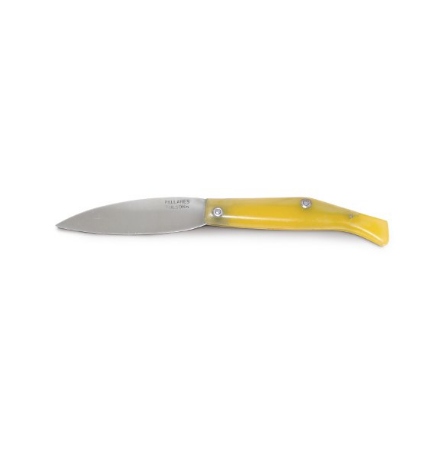 PALLARES - POCKET KNIFE COMUN N0. 1 (3.5" BLADE) CARBON STEEL
The knife industry is a tradition in Solsona that dates back to the sixteenth century. The company Pallarès, founded in 1917, is today the only testimony to Solsona's renowned knife-making industry. The industry experienced its heyday during the eighteenth century when the town of Solsona had 24 knife-making workshops combined into the Guild of Saint Eligius, patron saint of knife makers. In the nineteenth century, there were eight knife-making workshops in the town and at the beginning of the twentieth century there were 12, although they were based on hand-craftsmanship and most of them missed the opportunity to modernize.
Details:
Carbon steel is stronger, holds its sharpness longer than stainless steel. But it will rust if not properly dried after exposure to moisture. Please be sure to always clean and dry your knife well immediately after use. Preferably, simply scrub with maybe salt, dry wipe and rub a little vegetable oil, this guarantees great patina over time plus longevity. Olive wood sometimes has small cracks and imperfections. These will not effect the integrity of your knife. Please remember you are buying a natural product. It is not plastic, and therefore may not be perfect. If properly cared for, you will find that these knives will soon become your favorites, and will last for many, many years, improving with time as they form to fit your hand and chopping style.
This Pocket Knife can be that perfect companion - on the move or at home.
Blade Material - Carbon Steel
Handle - MOLDED RESIN
Blade Length - 3.5 inches
Made in Spain