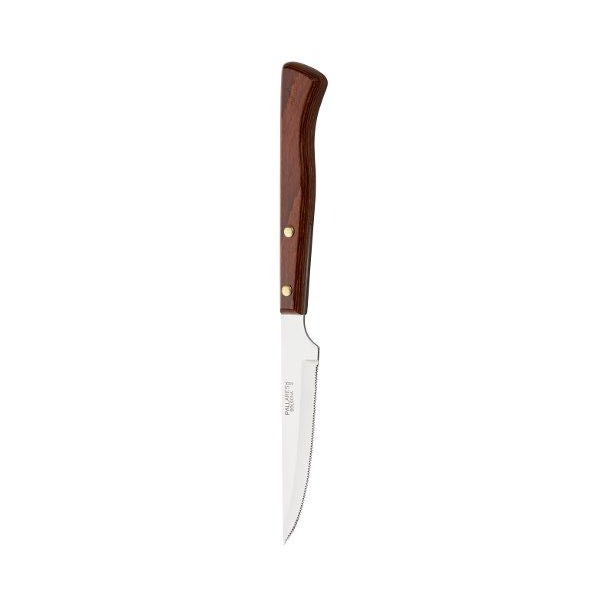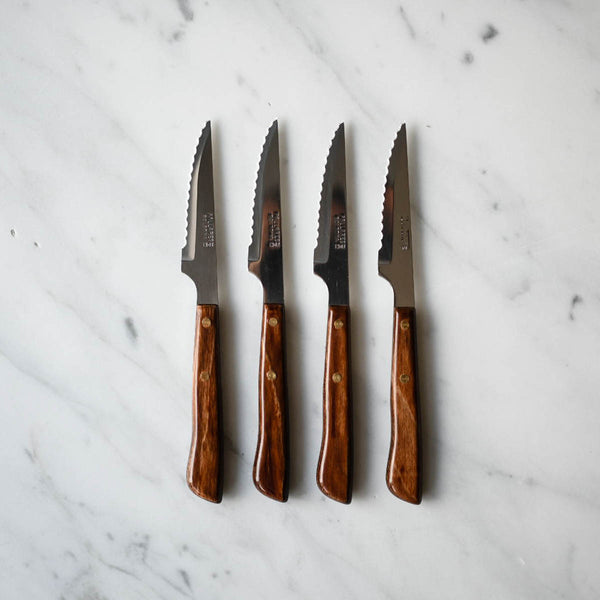 PALLARES - STEAK KNIVES (SET OF 4)
The knife industry is a tradition in Solsona that dates back to the sixteenth century. The company Pallarès, founded in 1917, is today the only testimony to Solsona's renowned knife-making industry. The industry experienced its heyday during the eighteenth century when the town of Solsona had 24 knife-making workshops combined into the Guild of Saint Eligius, patron saint of knife makers. In the nineteenth century, there were eight knife-making workshops in the town and at the beginning of the twentieth century there were 12, although they were based on hand-craftsmanship and most of them missed the opportunity to modernize.
Details:
Whether slicing through roasted veggies or grilled meats, the razor sharp teeth and comfortable wooden handle on these Pallares Solsona steak knives make them an ideal everyday knife for the dinner table.
Pallares Solsona has been making knives in Solsona, Spain since 1917 and is now run by third generation craftsmen. After nearly 100 years, they continue to have an unwavering commitment to producing high quality sharp knives.
8″ L x .75″H x .5″W
Material: Palmadera handle with stainless steel blade
Made in Spain