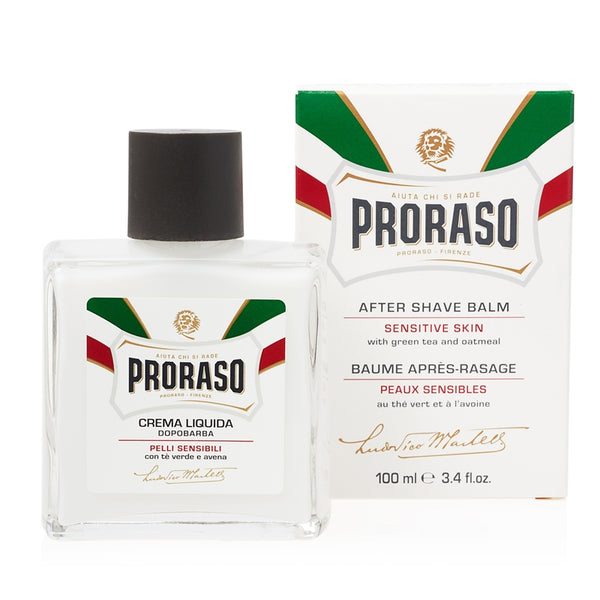 PRORASO AFTER SHAVE BALM - SENSITIVE SKIN FORMULA (100ML)
Proraso is a brand that evolves a piece of Italian history. For almost a century, Proraso has transformed the art of shaving into a pleasurable daily ritual. Three generations of shaving that have made history. 
ABOUT
Proraso's Liquid After Shave Cream gives immediate relief to irritated or sensitive skin. This alcohol-free formula combines the benefits of a balsam, which prevents razor burn, with that of a cream, which moisturizes and protects. Also enriched with vitamin E, which has an anti-free radicals effect and leaves the skin looking younger.
SKIN TYPE/CONCERN
Anti-Irritation, for sensitive skin.
WHY WE LOVE IT
The oatmeal extract has a moisturizing and soothing effect that will not disturb the skin's pH. The green tea is a natural antioxidant rich in polyphenols and minerals. No alcohol, no parabens, no silicons, no mineral oils, and no artificial colors.

HOW TO USE

Apply to your face massaging gently to facilitate absorption.