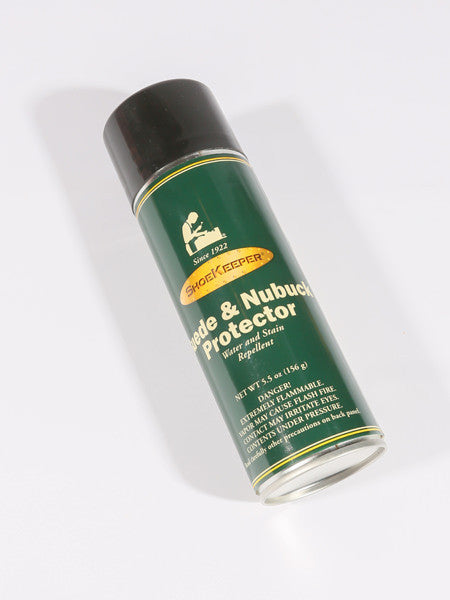 SHOEKEEPER - SUEDE & NUBUCK PROTECTOR SPRAY
Rochester Shoe Tree Company, New England based providing craftsmanship since 1922. Under the brand name, ShoeKeeper, they provide high-quality, aromatic red cedar shoe trees & boot trees, quality leather protectors, shoe cleaners, shoe polishes, shoe creams, shoe stretchers, shoe horns and other shoe care accessories. 
Detail:
Suede & Nubuck Protector keeps suede/nubuck shoes and other apparel protected from water damage. The formula does away with water stains and keeps the material from becoming destroyed by humidity. Extend the life of your suede and nubuck items with the reliable defense of Suede & Nubuck Protector.

Features
Protects against water damage.
Eliminates water stains or humidity damage.